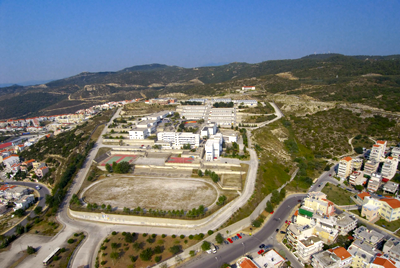 Eastern Macedonia and Thrace Institute of Technology (EMaTTech) was founded in Kavala, Greece in 1976. In May 2019 it was merged with International Hellenic University of Thessaloniki and was renamed to International Hellenic University - Kavala Campus.
Kavala Campus hosts 2 undergraduate Schools with their respective Departments, as well as several postgraduate Programmes.
School of Science
Department of Chemistry
Department of Physics
Department of Computer Science
School of Economy and Management
Department of Management Science and Technology
Department of Accountancy and Finance

The I3SE Programme is organized by the aid of IHU - Kavala Campus Erasmus+ Office, which holds an experience of over 25 years in the organization and administration of Mobility Courses and Programmes for foreign students and tutors.