Dr Eleni Apostolidou

Dr Eleni Apostolidou possesses a Diplôme d' Etude Approfondies de Chimie Appliquée - Chimie Industrielle (DEA) from University Pierre et Marie Curie, Paris, and a PhD in Production of photovoltaic grade silicon from metallurgical grade silicon by a plasma purification process in Laboratoire de génie des procédés plasmas et traitement de surface from University Pierre et Marie Curie, Paris. She has been a faculty member of the International Hellenic University (IHU - formerly Eastern Macedonia and Thrace Institute of Technology) since 1992, holding the position of the Vice President. She is also Director of the Alternative Energy Resources and Heat transfer Laboratory of the Department of Chemistry (formerly Department of Petroleum, Natural Gas Technology & Mechanical Engineering) of IHU - Kavala Campus. Her research work concerns the fields of production of photovoltaic grade silicon from metallurgical grade silicon by a plasma purification process, physical and chemical characterization of photovoltaic material.
Dr Malek Benmansour

Dr Malek Benmansour is currently the head of the Laboratory of Materials and Processes for Photovoltaics at the French Alternative Energies and Atomic Energy Commission (CEA - INES). He completed his MSc studies at the Pierre and Marie Curie University and working for his PhD thesis at the Laboratory of plasma processes at the French National School of chemistry. His research interests and expertise are development of processes for metallurgical silicon refininxg and silicon processes for photovoltaic applications.
Dr Stéphane Cros

PhD in physico-chemistry in 2002 from the University Paris VI, working on multilayer structures based on nanocomposite organic/inorganic materials. After a first experience in the field of polymer processing, he joined the CEA in 2004 to develop the thematic of encapsulation, barrier measurements and barrier materials in the OPV team. Since 2005, he is working in the Department of Technological Research within the French National Institute for Solar Energy (CEA/INES).
Dr Ing. Dhaker Abbes
Dr Ing. Dhaker Abbes was born in 1984. He obtained his Electrical Engineering diploma from the engineering school of Tunis (ENIT) in 2007, then a Master degree from the national engineering school of Poitiers, France (ENSIP) in 2008. He has a doctorate in Electrical Engineering since 2012, with a confirmed specialty in renewable energy, cleaner alternatives and optimization of complex energy systems. He is a researcher teacher and co-head of Energy, Electrical and Automated Systems (ESEA) field in the engineering school HEI Lille. He is also a member of electrical networks teams in the L2EP Laboratory.
Dr Ing. Dhaker Abbes conducted his thesis work at Laboratory of Computer Science and Automation for Systems of Poitiers (LIAS Poitiers) and in the General Engineering School of La Rochelle (EIGSI La Rochelle). He also worked in the European project E4R that concerns Portugal in addition to Spain and France.
Currently he is involved in several research projects such as HYBRIDSTOCKPV and CASTOR projects in partnership with project GBsolar and thesis projects of Xingyu Yan and Petronela Valeria Pankovits. He is author or co-author of around twenty scientific publications in journals and national and international conferences. He is also an invited tutor in ISEC Coimbra (Portugal) and the Polytechnic University of Bucharest (Romania).
Dr Lydia Sosa Vargas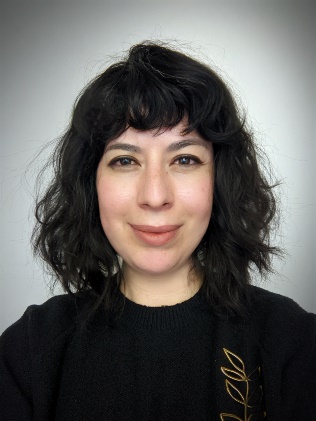 Lydia Sosa Vargas is a CNRS researcher at the Institut Parisien de Chimie Moléculaire, Sorbonne Université since 2017. Originally from Mexico, she obtained her PhD from the University of East Anglia in the UK. She carried out her first postdoctoral position in Japan at the National Institute of Advanced Industrial Science and Technology. In 2015, she joined the Polymer Chemistry team at Sorbonne University for her second postdoc before being recruited by the CNRS as a tenured researcher. Her research interests involve the molecular design and synthesis of pi-conjugated materials for applications in organic electronic and photonic devices, and supramolecular self-assembly at the nanoscale.
Lydia is currently president of the Ile-de-France section at the Societé Chimique de France. She is also member of the of the French Polymer group, the Royal Society of Chemistry and the Polymer Division within the International Union of Pure and Applied Chemistry (IUPAC).
Dr Nikolaos C. Kokkinos

Dr Nikolaos C. Kokkinos is an Associate Professor at the Department of Chemistry of the International Hellenic University - Kavala Campus (formerly Department of Petroleum, Natural Gas Technology & Mechanical Engineering of the Eastern Macedonia and Thrace Institute of Technology), Greece. Moreover, he is the Program Director of MSc in Oil and Gas Technology of the International Hellenic University - Kavala Campus. Dr Nikolaos Kokkinos serves as Section Officer of the SPE (Society of Petroleum Engineers) in Greece (Kavala Section) since 2013; he is in charge of Porous Media & Chemical Process Modelling and Simulations Laboratory at IHU - Kavala Campus; and he holds a researcher position in the Division of Petroleum Forensic Fingerprinting (PFF) at Hephaestus Advanced Research Laboratory (IHU - Kavala Campus). He has over ten year experience in the academia as a lecturer on both undergraduate and postgraduate programmes in O&G Engineering at various Universities and additional ten year experience in the O&G Industry as an engineering consultant. Dr Nikolaos Kokkinos collaborated with the Organic Geochemistry Unit (OGU) at University of Bristol (UK) as Post-Doctoral Research Associate; he holds a PhD in Petroleum Process Simulations, an MPhil in Applied Catalysis, an MSc in Information Technology and a BSc in Petroleum Engineering. He is editor and reviewer in various scientific journals in the field of energy engineering, applied catalysis, and scientific simulations. His research interests, among others, include M&S in process engineering, geochemistry and applied heterogenised homogeneous catalysis in complex substrates.
Dr. Youssef Kraiem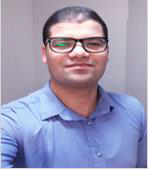 Dr. Youssef KRAIEM, teacher-researcher in electrical engineering. He received the engineering and Ph.D. degrees in electrical engineering from National Engineering School of Monastir, Monastir, Tunisia, in October 2015 and February 2019, respectively.
From October 2019 to June 2020, he was a member of the laboratory of electrical engineering and power electronics of Lille as a postdoctoral researcher within the DEESSE and Massena projects. From June 2020 to December 2021, he continued his postdoctoral research as a member of the AVENUES (EA 7284) research team at UTC (University of Technology of Compiègne), working on the PV2E_mobility project. Since January 2022, he has been a teacher-researcher at Junia engineering school, where he teaches courses on automation, motorization and electrical generation, electromechanical conversion of energy, energy and electricity production, and static conversion of electrical energy.
Youssef KRAIEM research interests focus on the power and energy systems, smart grid, microgrids, electro-mobility, distributed generation, photovoltaic-powered systems, energy management, optimization, intelligent control. He has published more 34 refereed scientific and technical papers in international journals and conferences.
Dr Ioannis Tsanakas

Dr Ioannis Tsanakas is R&D Project Manager at CEA-INES (France), in charge of projects on performance/reliability, O&M and sustainability of PV applications and systems. He holds a PhD in Management and Production Engineering (2013) and MSc in Electrical and Computer Engineering (2006). Awarded by the EU in 2017, among Europe's 30 exemplary researchers. Prior to CEA, he also worked as PV Research Engineer in Belgium (imec/EnergyVille), Norway (IFE) and France (CNRS).
In parallel, Ioannis is actively involved as PV expert, in international collaborative platforms for the PV research and industry (International Energy Agency (IEA) PVPS programme, European Technology & Innovation Platform (ETIP PV), Solar Power Europe O&M, EU-JRC Ecodesign). Over the last 13 years, he has been involved in >20 national and international R&D projects (~29 M€), with a scientific production of 1 international patent and more than 55 publications, talks or technical reports in the field.
Dr Mohamed Moez Belhaouane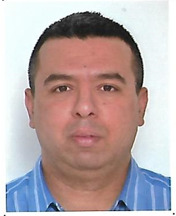 Mohamed Moez BELHAOUANE received the master's degree in automatic control and the Ph.D degree in electrical engineering from High National School of Engineers of Tunisia (ENSIT), and Polytechnic School of Tunisia in 2005 and 2011, respectively. He is currently an assistant professor in power system control and renewable energy at JUNIA Group (High School of Engineering), Lille - France. He is also a permanent member of the power system team at L2EP Laboratory (Laboratory of Electrical Engineering and Power Electronics), University of Lille. His current research activities mainly concern the control and optimization of distributed multi-energy systems and smart grids. Recently, he is also interested to the implementation of Artificial Intelligence (AI) techniques in microgrid control and energy management. Previously, he held the position of a senior research engineer at Centrale Lille Institute, France. His main research interests concerned the modeling and control design based on the integration of high voltage power electronic converters, such as VSC (Voltage Source Converter) and MMC (Modular Multilevel Converter) in High Voltage Direct Current (HVDC) transmission systems. He also has expertise in experimental implementation of conventional high-level and low-level controllers, as well as advanced control strategies, based on HIL (Hardware in the Loop) and PHIL (Power Hardware in the Loop) techniques on the Lab-Scale Mockup.
Technical Staff
George Vythoulkas

George Vythoulkas studied Mechanical Engineering in Kavala. He worked for 12 years in a marmor company as supervisor of production department and since 2002 has joined the School of Science of the International Hellenic University - Kavala Campus (formerly School of Technological Engineering of the Eastern Macedonia and Thrace Institute of Technology) as laboratory assistant in courses as for example heat transfer and renewable energy recourses, doing experiments, such as heat flow, solar radiation, wind turbine generators, using weather data observations from the laboratory's "Vaisala" weather station. Lately, we have expanded our capabilities by adding new devices in our laboratory, such as a thermographic camera "Fluir E300" and a "Hydrogenius" Fuel Cell unit from Hyliocentris.